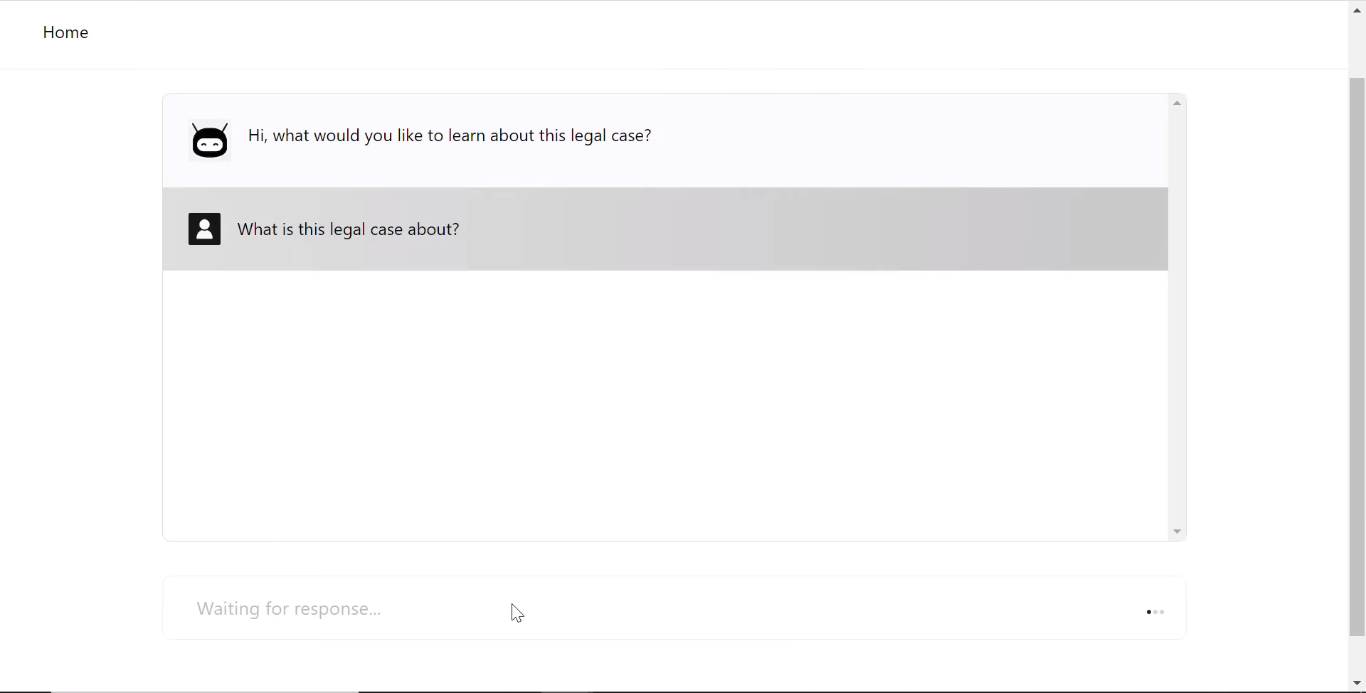 Screenshot from the user interface
Benefits for large companies and individuals
Benefits for large companies and individuals
End users can create chatbots that will help them easily obtain information from multiple large PDF files. Integrating the chatbot with the GPT-4 API allows for the use of advanced artificial intelligence capabilities, making the information retrieval process fast and efficient.
Solve the professional tasks of your users.
Solve the professional tasks of your users.
They can save time by not having to go through large PDF documents to find specific information, as the chatbot can instantly provide them with answers. They will pay for this service.
Screenshot from the admin panel
Prices
Prices
Test Plan
9.99$ at once
✔️ NO-CODING PDF AI CHAT FOR YOUR SITE FOR YOUR WEB SITE
✔️ no-code admin panel
✔️ embed widget for your site
❌ runs in our cloud
❌ "onout.org" link at the footer
✔️ email support
Support
Support
Contact in telegram @onoutsupportbot
DigitalTechZone
What guarantees that it will work and not break down?
support
We provide support for one year. The products are launched on an independent vercel server that does not require payment. If desired, we can also launch it on your server.
satapol
What if I'm not satisfied with the quality after purchase?
support
You can get a refund within 30 days.
Audience
Students who need help with homework or studying

Business professionals who want to increase their productivity

Social media managers who require assistance with content creation

Medical professionals who need help with diagnosis or treatment options

Entrepreneurs who are seeking business advice and guidance.
Gamers who are searching for tips and step-by-step guides on strategy

Individuals who are not native English speakers and are seeking to learn and practice the language

Writers who are in need of inspiration or solutions for writer's block

Individuals who are seeking to improve their resume or interview skills for job hunting

Travelers who are searching for recommendations on destinations or activities.
Teachers who are looking for ideas for lesson plans or educational resources

Mental health professionals who need help with diagnosis or treatment

Customer service representatives who require assistance in dealing with customer inquiries

Language translators who need help with difficult translations

Marketers who are seeking help with advertising or campaign strategy.
Trusted by 1000+webmasters
OnOut may be a relatively new company, having been established just in 2022, but its roots go back much further. The company's founder has been a registered member of Envato Market - the lead marketplace for selling code for over eight years. As an Elite Author, Trendsetter, Weekly Top Seller, he has sold more than $250,000 on Envato Market and has had items that were trending and ranked among the weekly top sellers across the entire marketplace. See our portfolio of successful products and positive customer reviews. Now we are working with several independent developers and open for new partnerships.
"I am not a coder and I cannot do all that I wanted to with this plugin... I hope not but might end up loosing my money or spending hours on this. However, support has been awesome thus far! I don't agree with the bad review about the seller. I understand we are all busy and this is not some mega corporation, so a bit of patience will pay off."
"excelente pero me gustaria que procesador de pago integrado aceptara visas virtuales"
Awesome team, helpful all the time , nothing is to difficult and if you have a problem, they are straight onto it, one of the most pleasurable experience i have had to date with devs and using code.. A++