Create Your Multicurrency Wallet
Create Your Own Multicurrency Crypto Wallet
Where your clients will deposit cryptocurrency and tokens. User can generate address, deposit and send crypto using interface on your domain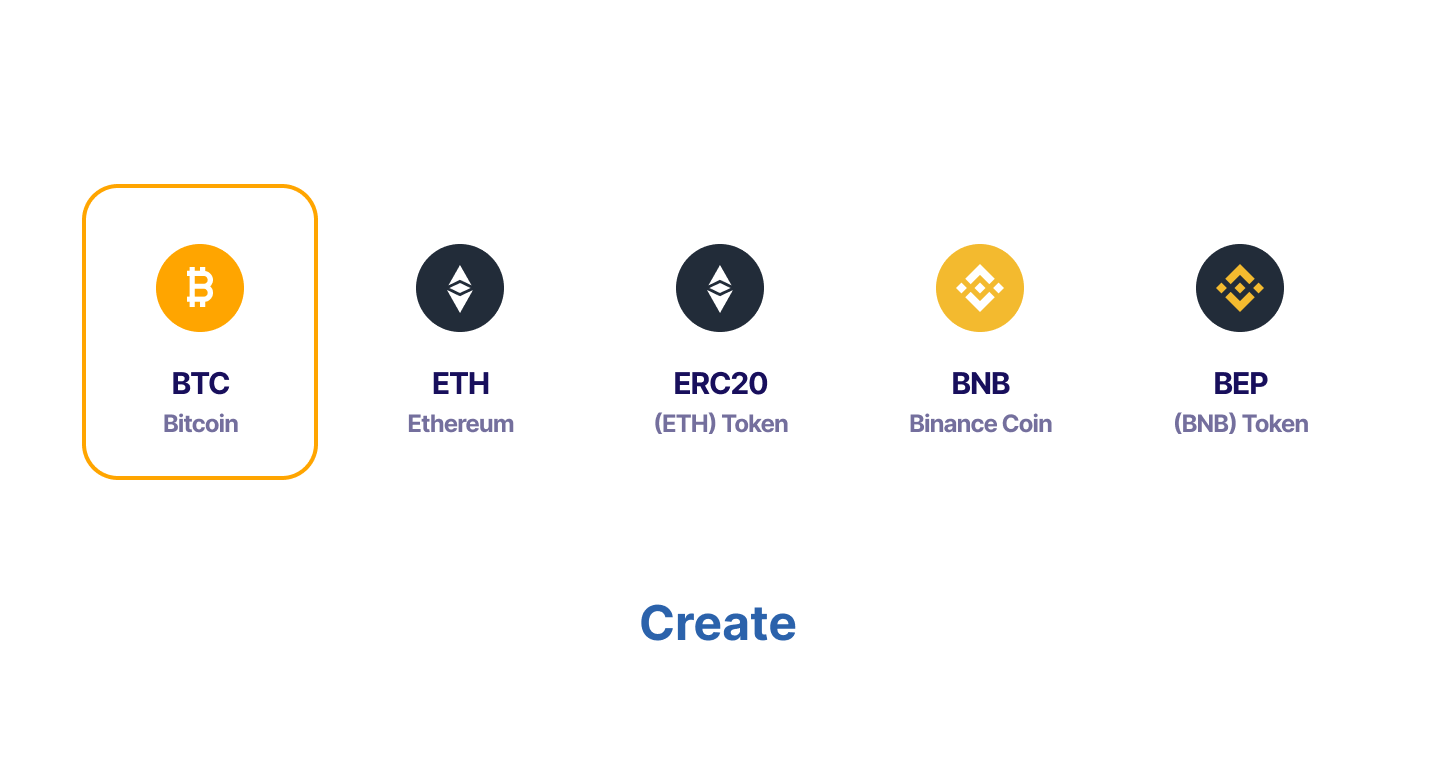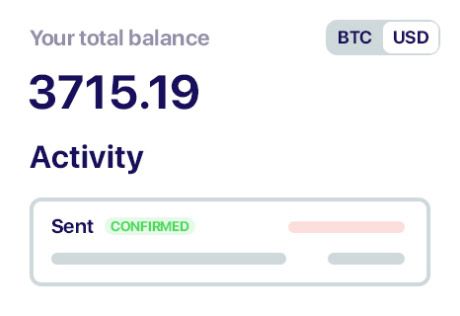 Store, send, receive cryptocurrencies (Bitcoin, Ethereum, tokens...) without installation and registration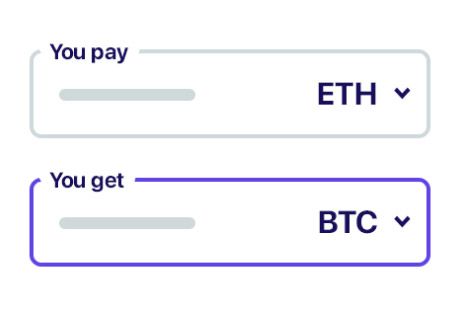 Trade on the decentralized P2P exchange using atomic swap technology
Add Your Token
Add Your Token
Customize the list of available tokens in the wallet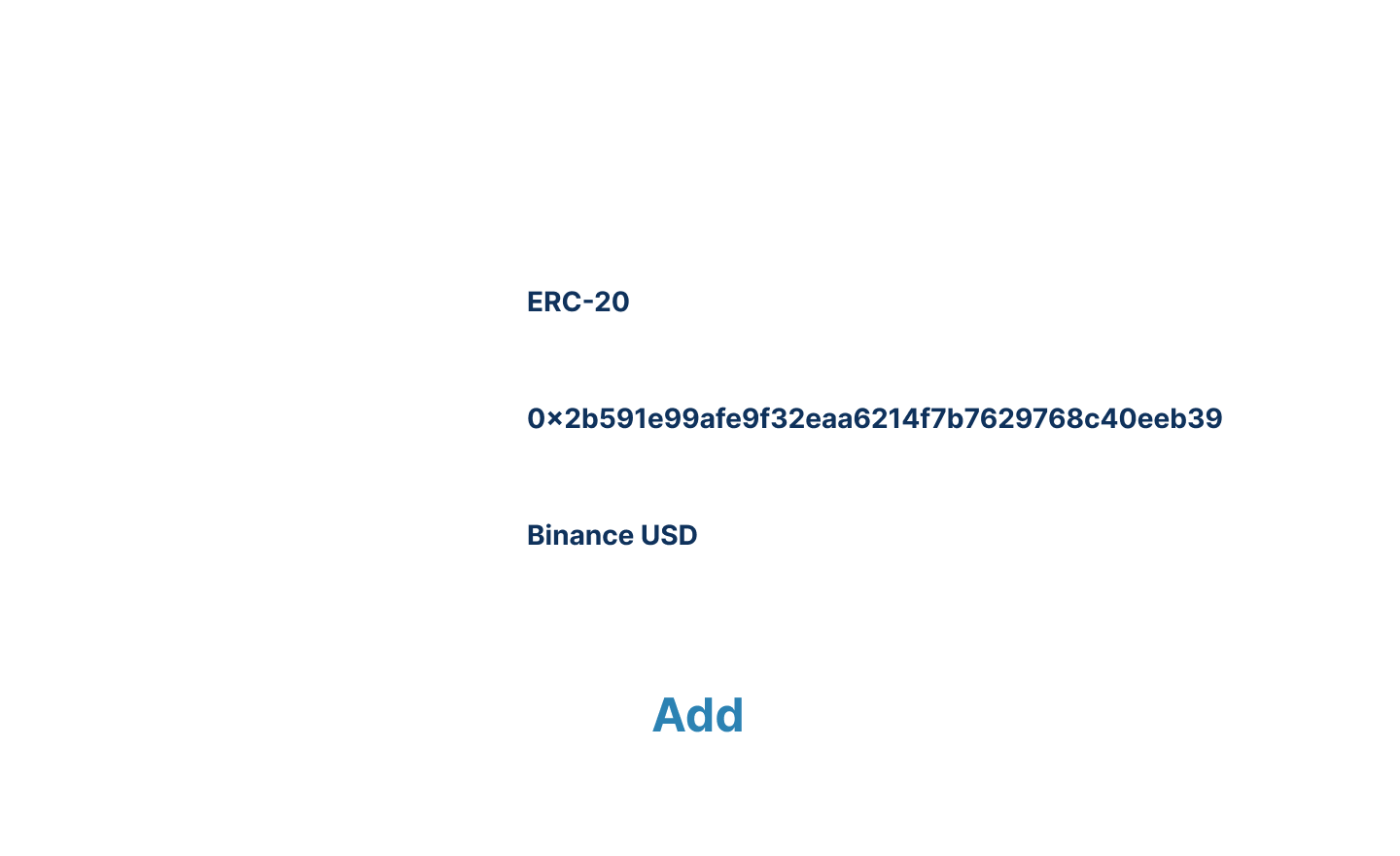 Earn On Commission
Earn On Commission
Add your address in the admin panel in a special field and indicate your commission percentage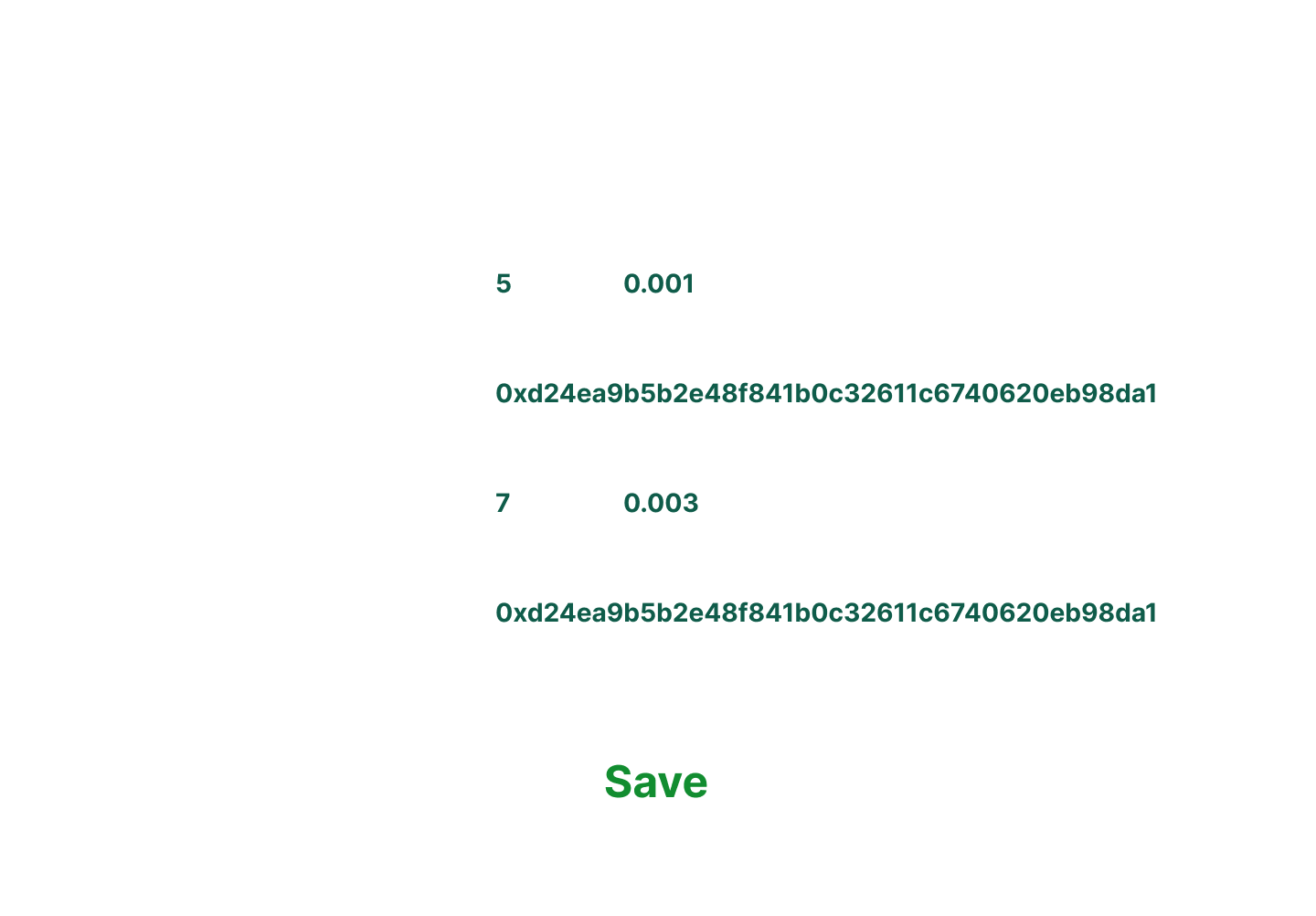 Customize the Design
Customize the Design
Change logo, colors, list of assets and banners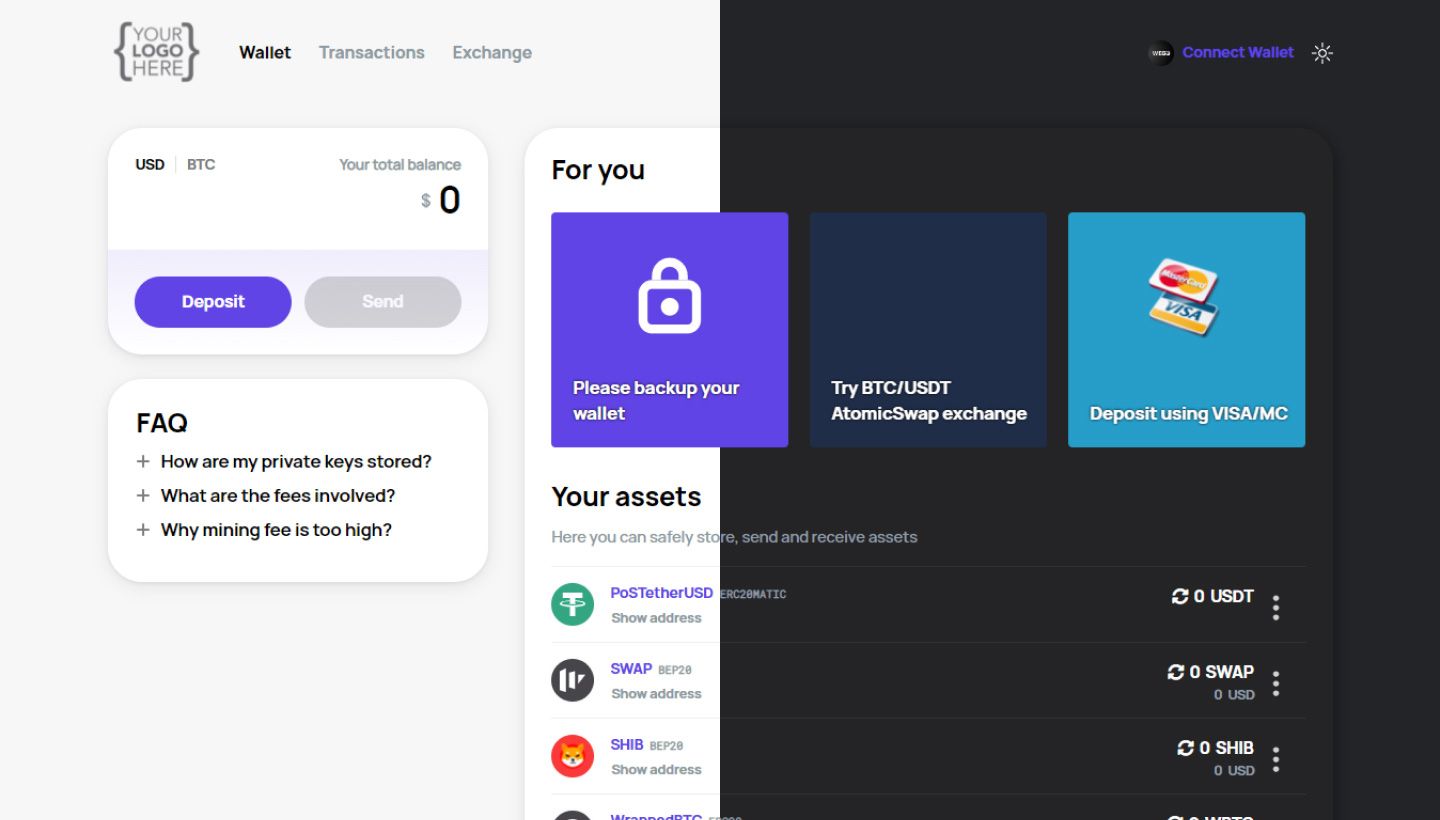 Visa / MC Integration
Visa / MC Integration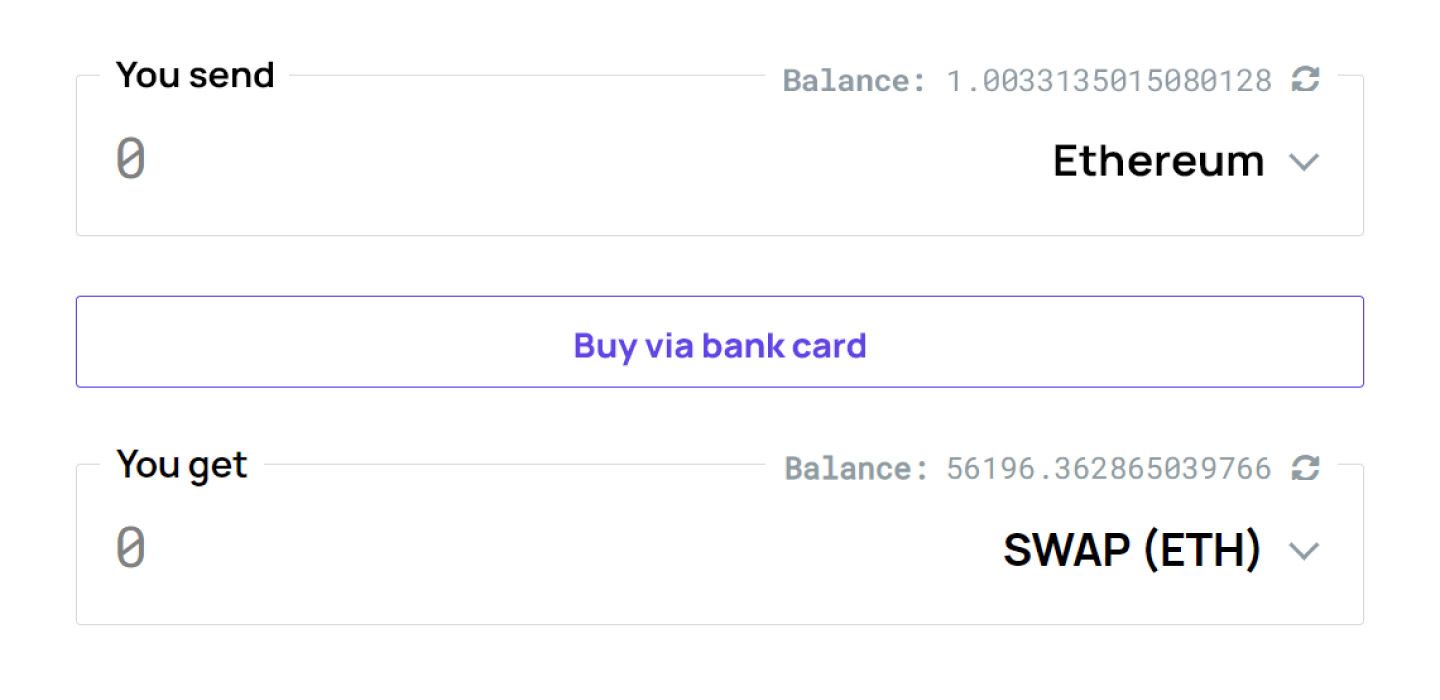 Customer Reviews
Customer Reviews
for Customer Support
by sahelian
I am not a coder and I cannot do all that I wanted to with this plugin... I hope not but might end up loosing my money or spending hours on this. However, support has been awesome thus far! I don't agree with the bad review about the seller. I understand we are all busy and this is not some mega corporation, so a bit of patience will pay off.
Awesome team, helpful all the time , nothing is to difficult and if you have a problem, they are straight onto it, one of the most pleasurable experience i have had to date with devs and using code.. A++
for Code Quality
by albypaul
very well produced and i can honestly say great programing
for Design Quality
by HaxFazed
Nice Job! Loving the Plugin!
F.A.Q.
user. private keys stored in his browser's localstorage, the user must save his keys.
We have hundreds of installations all over the world and good reviews
yes, transactions are sent to a network immediately
No, sales are automatically perform through the itez.com service (they forward bitcoins from kraken.com).
Yes (Electrum, Metamak, Myetherwallet etc…)
The app uses bitcoin.js library for processing users bitcoin addresses (sending/receiving), also we use ReactJS, these libraries work in the frontend (in the user's browser) and it's impossible to implement WordPress's hooks inside because all hooks work in the backend.
BSC and BEP20 are supported
By default, you pay for 6-month support which included fast updates of the plugin (we make changes almost every day). An expired license does not affect functionality also you still available to download the latest version from codecanyon (but new versions come out with a delay because require moderation and manual actions).
the price of token which uses only to calculate "total balance" in the wallet (but not connected wallet, only internal balance affected). does not affect anything else.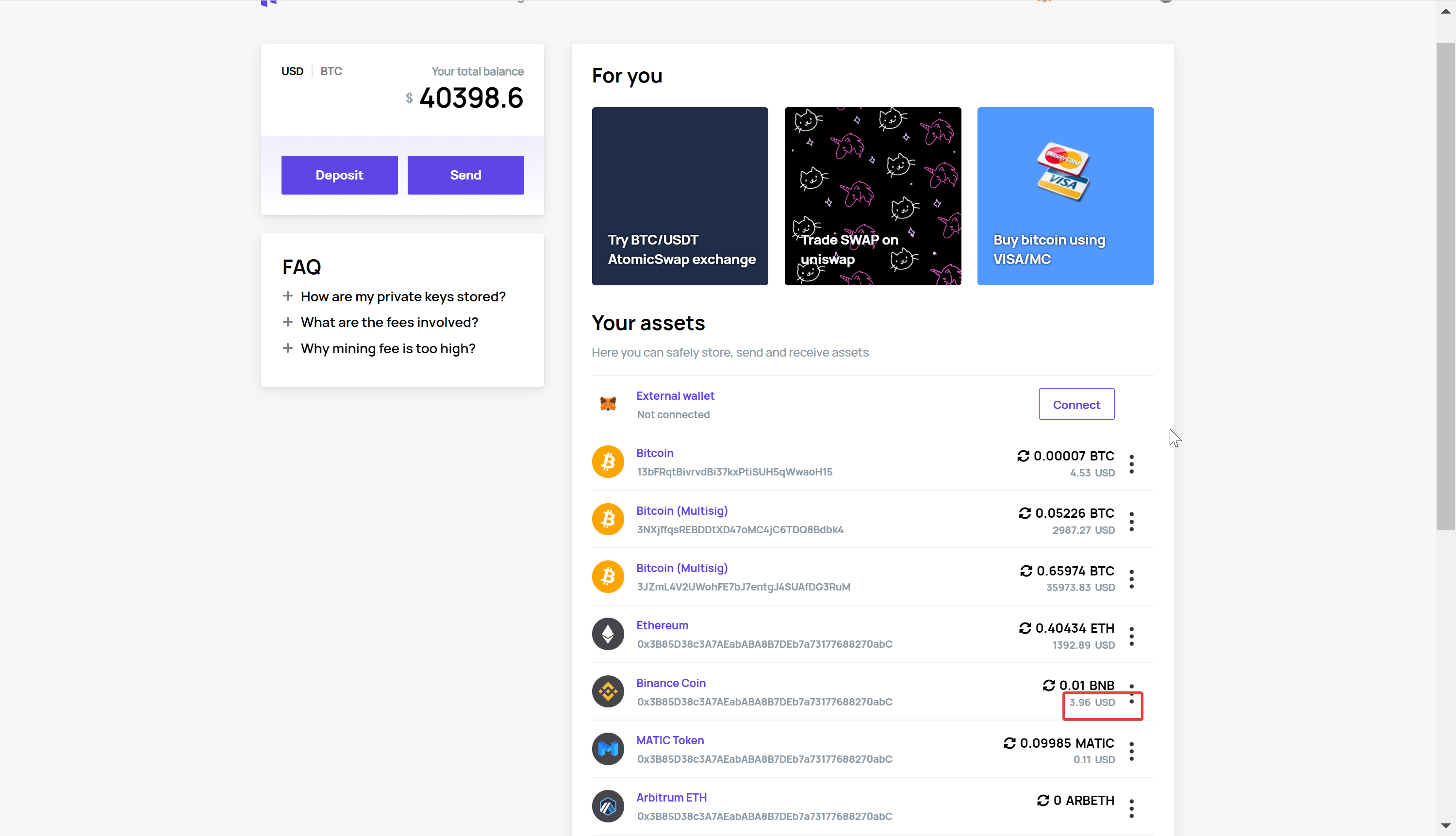 BSC is enabled by default. If you want to add a BSC token (BEP-20 standard), select such network in the dashboard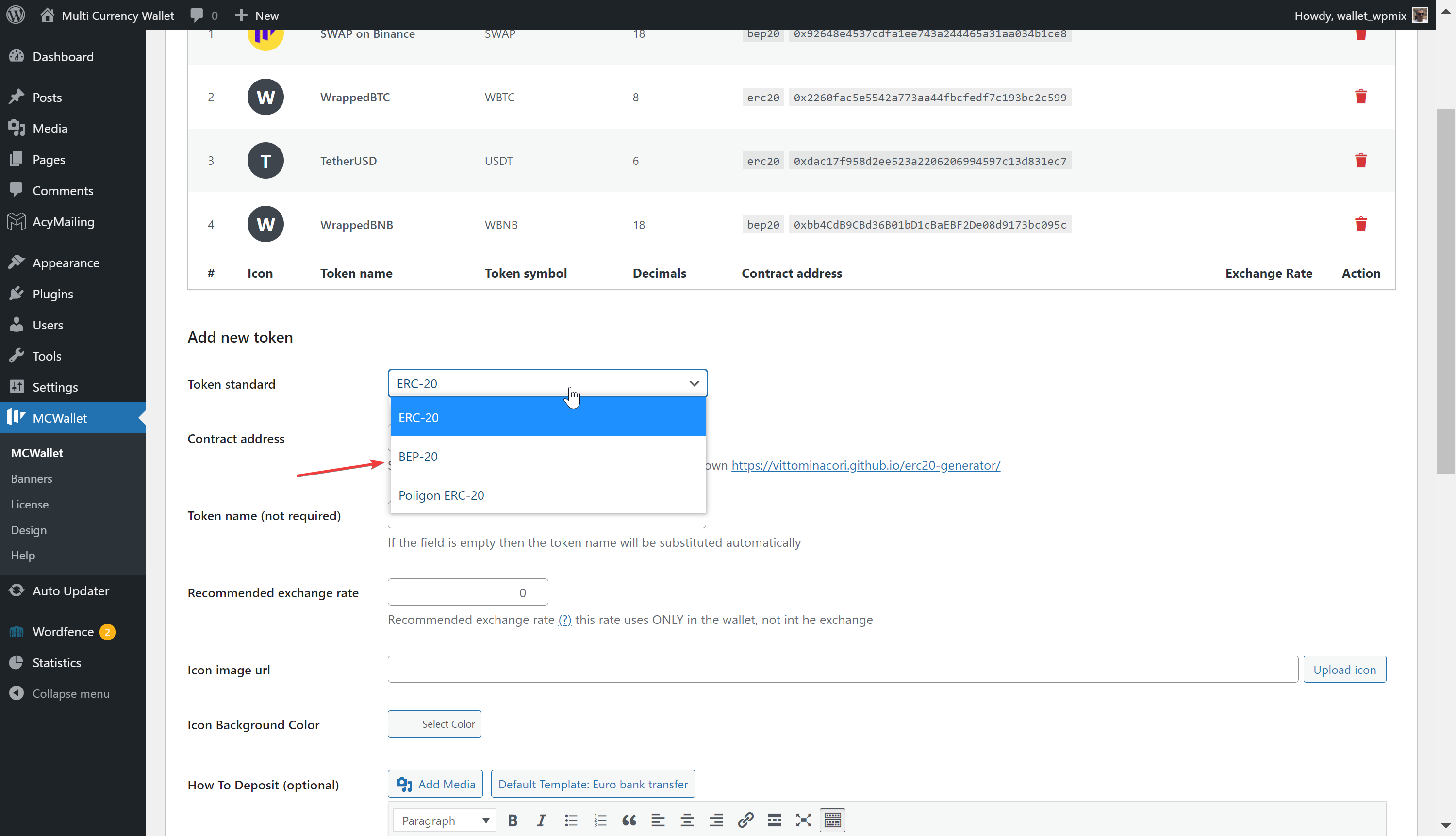 Open